Estate Planning Checklist: What to Consider Before You Start
Sept. 13, 2022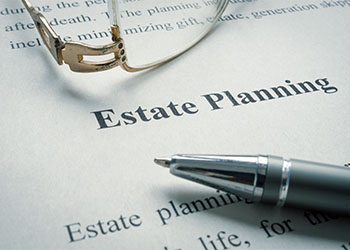 When people hear the term "estate planning," they let it pass by as if it applied only to people who live behind gated communities and are chauffeured around.
Wrong. Anyone who works for a living will create an estate throughout their lifetime. An estate consists of everything a person accumulates in their lifetime – homes, cars, furnishings, art or gun collections, cherished memorabilia, bank accounts, and other cash or investment assets.
The point of estate planning is to ensure these accumulated assets are distributed to your loved ones as you wish when you're gone. Beyond naming beneficiaries, however, an estate plan also can also address your own future -- for instance, who will make medical or financial decisions for you if you become incapacitated?
If you're starting out on estate planning, or you wish to review what you already have, and you're located in Ocala or anywhere in Marion County, Florida, contact me at Michael A. Siefert, P.A. for legal help. I have devoted the past 20 years to helping others like you plan for the future. A comprehensive estate plan will help ensure peace of mind for you and your loved ones.
What Is Estate Planning?
A will is the basic building block of estate planning. It is used to determine who receives what of your assets when you're gone. The problem with a will is that it must go through probate court proceedings, which can take months and run up costs. A living trust, on the other hand, can also name beneficiaries, but it avoids probate court.
In addition to these asset-distributing legal instruments, you can create a living will, which names someone to be your health care representative should you become incapacitated. The living will is also used to designate the treatments you will accept or not accept should you end up in a life-or-death situation in a hospital, unable to speak for yourself.
A durable financial power of attorney will accomplish the same for your finances should you become incapacitated.
When you meet with me, we can discuss these and all your other options and tailor an estate plan that meets all your needs and desires.
Considerations in Estate Planning
Estate planning is not a one-size-fits-all approach. Each of us is different and has different needs and wishes going forward. An estate plan must be carefully considered before it is implemented. Here are some of the main points to consider and accomplish before finalizing your estate plan:
Decide on your goals: As mentioned earlier, estate planning can encompass more than just naming beneficiaries. It can also embrace your own future and your personal safety and security. Do you want to create a living will should you become incapacitated and unable to voice your health care decisions? Likewise, do you want to name someone to watch over your finances should you become incapacitated?
Survey your debts and assets: Even though these may change as you move forward in life, a current list of what you personally own and personally owe to others will give you a good perspective before moving to the next consideration.
Name your beneficiaries: If you're married with children, obviously you want to take care of them in your estate plan. They will no doubt be the focus of who gets what. Complications can arise if you've been married more than once and have stepchildren – or even biological children – from a previous marriage. Say you write a will or living trust in your early 30s, but by your 50s, you're remarried with additional people to consider. That's why a periodic review of your estate plan is also a good idea, even if you don't remarry.
Prepare for the unexpected: If the pandemic should have taught us anything, it's that life is full of uncertainties and unforeseen events. Everyone expects and hopes to live to old age, but events sometimes intervene. A living will can be used to express your medical choices should you end up in a hospital bed unable to speak for yourself. It can also be used to name a health care representative to speak for you. Likewise, if you become incapacitated, a durable financial power of attorney can be used to name someone to oversee your finances should you become incapacitated.
Consider minor children: In some instances, you may be the sole parent to minor children. If something happens to you, they will be left to the court to decide who should care for them when you're gone. You can use a last will and testament to name a guardian for your minor children, which cannot be done in a living trust. Therefore, it is often critical to have both a will and a trust.
Make a business plan: If you own a business, you will need to create a business succession plan. If you solely own the business, you can leave it to your family, but who is going to run it? Do you have someone in place to take over, or do you intend to just leave it to your loved ones to figure it all out? A business succession plan can name who should take over or even dictate that the business be sold and assets distributed to named beneficiaries.
Loyal and Compassionate Legal Counsel
As you can see, there are many questions and considerations that need to be addressed before creating your estate plan. When we meet, I will be happy to discuss all these issues – and more – with you so you can make informed decisions regarding the components and direction of your estate plan. As your life changes, you can always create a new will or trust and make modifications.
If you're starting out on estate planning or reviewing what you have in place in or around Ocala, Florida, contact me immediately at Michael A. Siefert, P.A. for legal advice. I have the experience, knowledge, and resources to help you compile an estate plan that takes into account the needs of everyone, starting with you.